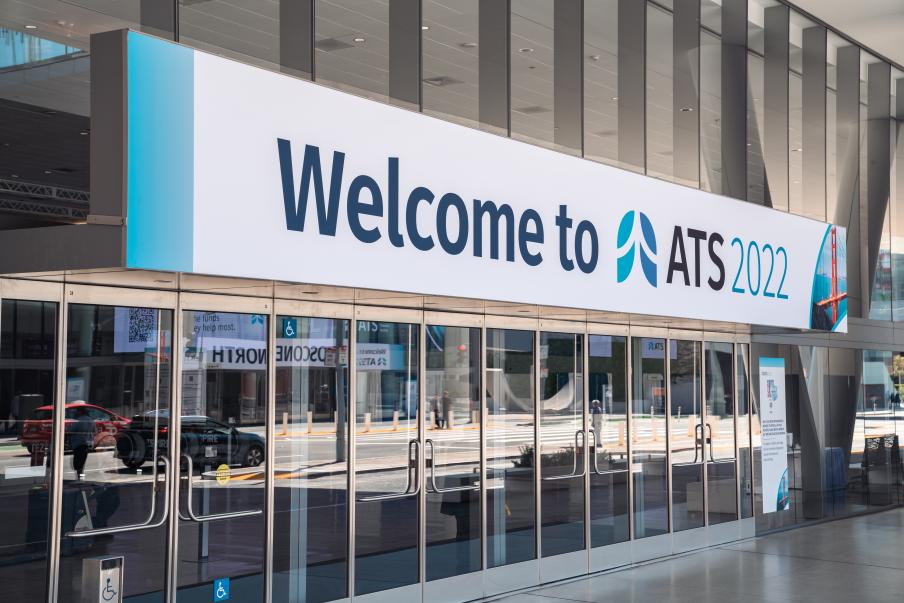 Exterior and Interior Graphics & Décor Applications at the Moscone Center
The Moscone Center offers clients numerous options to brand the facility for their event as well as provide their sponsors with highly visible marketing opportunities.
Please note that exterior graphics may only display show branding. Sponsor graphics/advertisements may only be displayed within the facility, and are subject to a City commission of $500 per advertiser, per application. For additional detail on these costs please see ADVERTISING FEE SECTION.
Any exterior graphic applications, including banners, clings or other substrates, must be approved in advance by the Operator. Any successive changes to the approved plan must be resubmitted for approval.
Installation and dismantling of any graphics or displays at the Moscone Center must be executed by qualified union labor.
Moscone is LEED Platinum Certified and we ask that the clients partner with their General Service Contractor/Decorator to utilize green materials as their show graphics and décor are being designed. 
EXTERIOR BRANDING
Exterior Window and Door Graphics
Written approval from Moscone Center management is required for ANY exterior treatment to the facilities. To be considered for approval, an electronic file with full-color rendering including final copy, product identification, and a production plan for the installation, removal and window cleaning is to be submitted to the responsible Moscone Event Manager no later than sixty (60) days  prior to installation. If approved, the rendering will be signed, dated, and a copy of the rendering and production plan will be returned.
Only

perforated material with

removable

adhesive

is

permitted

,

for

use

on

flat

glass

surfaces

only.

Lobby/glass door graphics are only permitted on the lower half of the of the doors. The upper half of each door must remain completely clear at all times

.

Messaging

is

limited

to event branding

and

promotion

only,

and

may not contain any sponsor advertising facing outward

.

The

material

and

any

r

esidue

must

be

completely

removed

by

the

C

ontractor

during

event

move

-out.

Any

costs

incurred

by

Operator

as a

result

of

such

application

will

be

the

responsibility

of

the

Contractor.

For any window graphics applied to the upper levels of the facility, there is a $2,500 window usage surcharge, per application.

Appropriate

permits

for any necessary

temporary

sidewalk

closures

during

the

installa

tion

of

exterior

graphics

must

be

obtained

from

the

City

of

San Francisco:

http://sfpublic

works.org/services/permits/temporary

-occupancy

.
*Please note that no graphic applications of any kind are permitted on the glass walls or doors of the bridge between Moscone North and South. The bridge houses PointCloud by Leo Villareal; a public artwork commissioned and funded by the San Francisco Arts Commission which may not be altered or obscured in any way.
Graphics are permitted only on the concrete floor of the bridge as this is not visible from the street.

At the North end of the bridge, there is a gray painted wall that may be utilized for event directional signage only. 
Marquee Covers
The front entrances of Moscone North, South, and West all offer marquees that can be covered with show branding.
The General Service Contractor other vendor of choice may create the covers used at West. For the North and South Marquees, there are custom Moscone graphics already in use that may be replaced with show-branded graphics. In order to do this, a few specific guidelines must be followed:
The General Services Contractor is responsible for removing, storing, and replacing Moscone Center signage.

Custom marquee covers must be ordered from Moscone's exclusive provider, Super Color Digital. 

Please email clientservices@supercolor.com 

and

christian@supercolor.com

with the following information:

Name of Event and point of contact.

Information for artwork and attach logo/design.

Event dates, including first and last move dates.

General Services Contractor contact information

Final proofs must be approved (7) business days prior to first day of contracted move-in by your Moscone Event Manager.
West Light Pole Banners
Moscone West has (8) 72"L by 36"W light pole banner brackets attached to the exterior of the building.  The light poles are located along the Moscone West glass façade on both Howard Street and 4th Street.  The banners may only display show branding.
INTERIOR BRANDING
Interior Glass Treatment
The application of any material to interior glass surfaces (i.e. escalator side panels, etc.) must receive written approval from Moscone Center management prior to application. Only removable, non-residue adhesives may be used when attaching anything to the facility glass, and only flat glass surfaces may be used for this purpose. The material and any residue must be completely removed by the Contractor during event move-out. Any costs incurred by Operator as a result of any such application will be the responsibility of the Contractor.
Approved materials:
Perforated Window Graphic Film

Drytac SpotOn Syntac (Product Code SPSF)
Wall Graphics
Graphics may not cover existing murals, décor, public art, or facility signage. The cost to repair any damage caused by the installation or removal of graphics will be the responsibility of the Contractor installing/removing the graphic.
Approved materials:
PhotoTex Original S (Higher tack products not recommended)

Drytac SpotOn Syntac (Product Code SPSF)


 
Tape / Floor Graphic Adhesives
All tapes used within the facilities must be approved by Moscone Center management. Service Contractors must provide and use only the following:
For

all

terrazzo or polished concrete

flooring:

BRON

BT100

tape

For

all

fa

cility

c

arpeted

areas:

BRON

BT279

tape
The use of transfer tape is strongly discouraged and subject to advance approval in writing by the Operator.
All floor graphics installed within the facilities must be made of approved materials only and must be used on the various flooring surfaces and stairs in the facilities as follows:
For

c

arpet

dec

als:

FLEXmark

®

V 400

For

terrazzo or polished concrete

decals:

3M

IJ 40

For

stair

graphics:

3M

stairs

IJ180c

For

sidewalk

decals

(between

the

three

buildings

only):

3M3662-10
Banners
There are rig points and pocket poles throughout the facility available for banner and décor installation. Unless the banner or decor is installed flush against a wall, top edges must be no less than 18" below the ceiling, and no lower than 8' above the floor once installed.
In addition to rig points, events may also use the truss structures located over the main stairs/escalators in both North & South Lobbies for an additional cost as outlined in the Moscone North/South Truss Structure document.